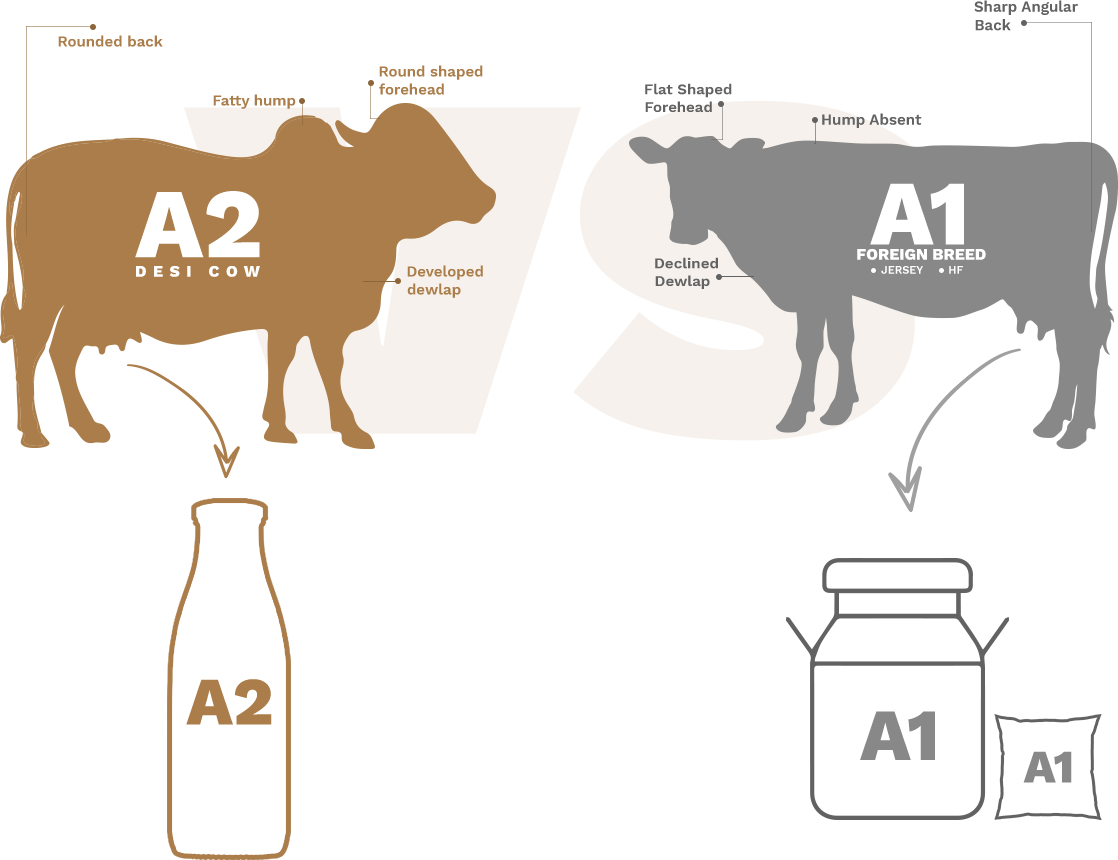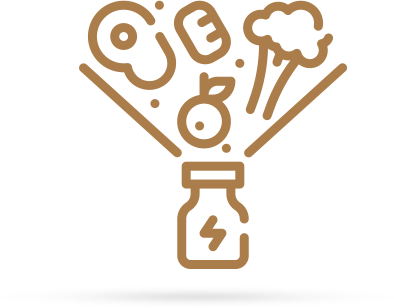 Deficient in major nutrients, essentially as the result of using growth hormones, AI, unhealthy non organic cow provisions, containing BCM-7 responsible for many health issues.
Full of various Vitamins and Minerals like omega 3, Vitamin D, A, B12, etc. Contains an abundant composition of other elements such as calcium, proteins, magnesium, iodine and many more, contingently providing various health benefits.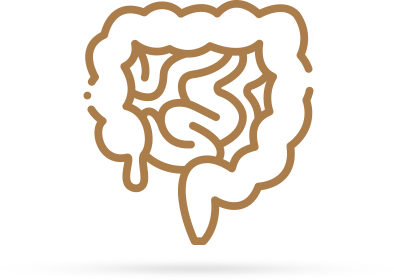 A1 BCM-7 type protein causes the indigestion of milk in the stomach.
Easily digestible, and does not lead to bloating, stomach inflammation. Comfortably digestible by people who generally have milk intolerance.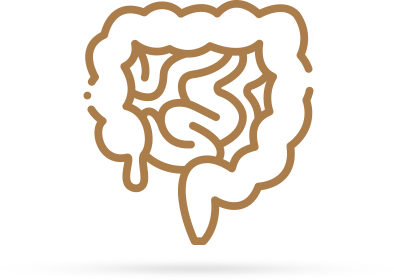 A1 milk being containing BCM-7, when absorbed by intestines, passes onto the blood which leads to various health problems such as heart disease, autism, type 1 diabetes, bad cholesterol, infant death, etc.
A2 milk prevents us from various health diseases that occurs as a result of drinking A1 milk as it does not contain the protein element BCM–7.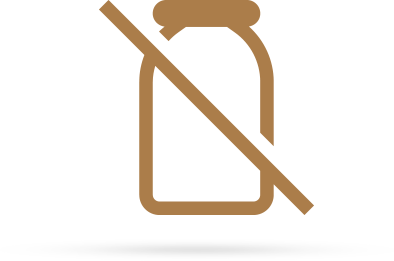 People with lactose intolerance cannot have A1 milk.
People with lactose intolerance can have A2 milk as it is similar in structure to human milk which is why it's naturally more edible than A1 milk.