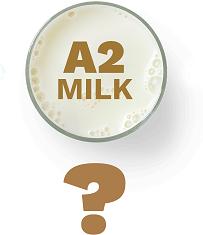 A2 milk is the milk which contains A2 protein and lacks a form B-Casein protein called A1(BCM7) . A2 protein is equal in structure to human milk which is why it's naturally more digestible than A1 milk.
Furthermore, A2 milk is soaring in Omega 3 & 6, Vitamins, Calcium, Minerals, Iodine, Magnesium, antioxidant Beta-Carotene and many more. Our indigenous (desi) Gir cows only produce A2 milk unlike cross /foreign breed such as Holstein Friesians, Jersey that produces harmful A1 milk.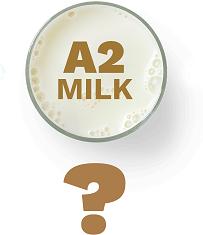 Regular milk contains A1 protein (BCM-7) which causes lactose intolerance, bloating, inflammation, uneasiness and increases the risk to many diseases such as autism, heart disease, infant death, type 1 diabetes, digestive problems, cancer, etc.
Today, about 99 % of the Indian households are consuming A1 milk whereas countries like Australia, New Zealand, America, Europe (birthplaces of Jersey and HF cows) are importing our desi breeds for A2 milk production and consumption.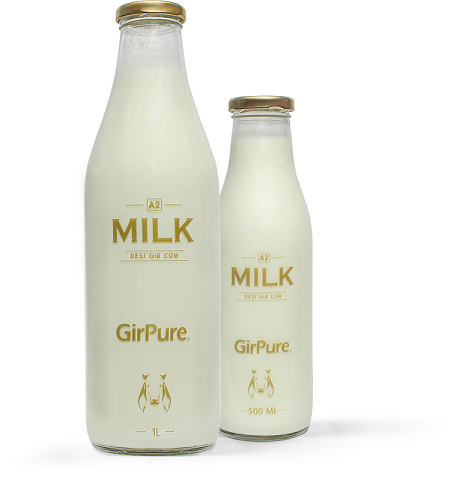 Full Fat Unpasteurized Gir Cow Milk
Produced by our native Gir Cows who feed on organically -grown-fodder, our milk reaches your house straight from our farms within hours of milking to verify that the freshness and the high nutritional content remains intact and is not lost in transit. Our A2 milk is nourished by people, mainly because it is organically in house produced, is high on nutrition and is unbelievably fresh. A2 milk is known to improve digestion and boost physical & mental growth owing to being a rich source of vitamins B2, B3, B6, B12, A & D. With high presence of Omega 3 fatty acids, A2 milk is also proven to be competent for thyroid and helps prevent obesity. Regular consumption of A2 milk acts as a catalyst to immunity, memory power and brain health.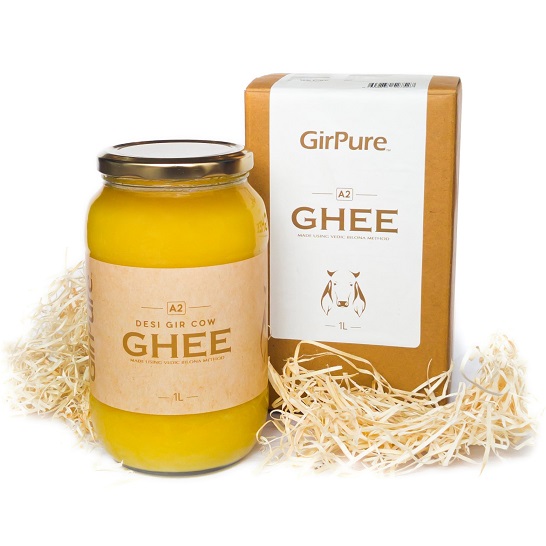 Made using Vedic Bilona Method
A pure nutritious ghee that is prepared out of A2 milk using traditional Bilona Technique that promotes and keep all the nutrient value in the Ghee. The Vedas call desi cow ghee the 'first and the most essential of all foods' and ghee is a central element of the Vedic culture.
At Girpure, the milk is first converted into curd and then using Bilona Technique by wooden rai, it is churned to form Butter & Buttermilk and then Butter is set to high temperatures to convert it into Vedic Ghee.
A2 Gir Cow Fresh Buttermilk
A rich tasting & refreshing nutritious drink left behind after churning butter out of curd made with our Gir Cow's A2 Milk; having rich vitamins and minerals composition with near zero fat.
Buttermilk contains probiotic bacteria. Other cultured drinks and foods like kefir and yogurt also contain probiotics. This type of bacteria has been found to have many health benefits, including adding in digestion and helping with irritable bowel syndrome, and have several other health benefits, according to various health institutes.
Welcome to the sheer lands of Girpure where technology joins hands with purity to ensure you receive the purest A2 milk packed with nutrition and natural goodness.
We have industry experts feeding our prodigious Gir Cattle and ensuring cattle's comfort and joy. Our glowing bunch of cattles produce supremely nutritional and high-quality milk.

Use of pesticides, chemical fertilizers, urea and other substances are strictly prohibited.

GirPure milk & other by-products are dispatched in hygienic glass bottles instead of PVC plastic polythenes.

To completely assure you about the authenticity of milk, we give you complete access to our dairy farms.

We use advance dairy technology ensuring 100% hygienic and pure milk without human touch.

Our cows are provided complete personal attention. We do not use any sort of growth hormones or any other techniques.

No middleman is involved in our process in order to ensure complete quality control over our products.