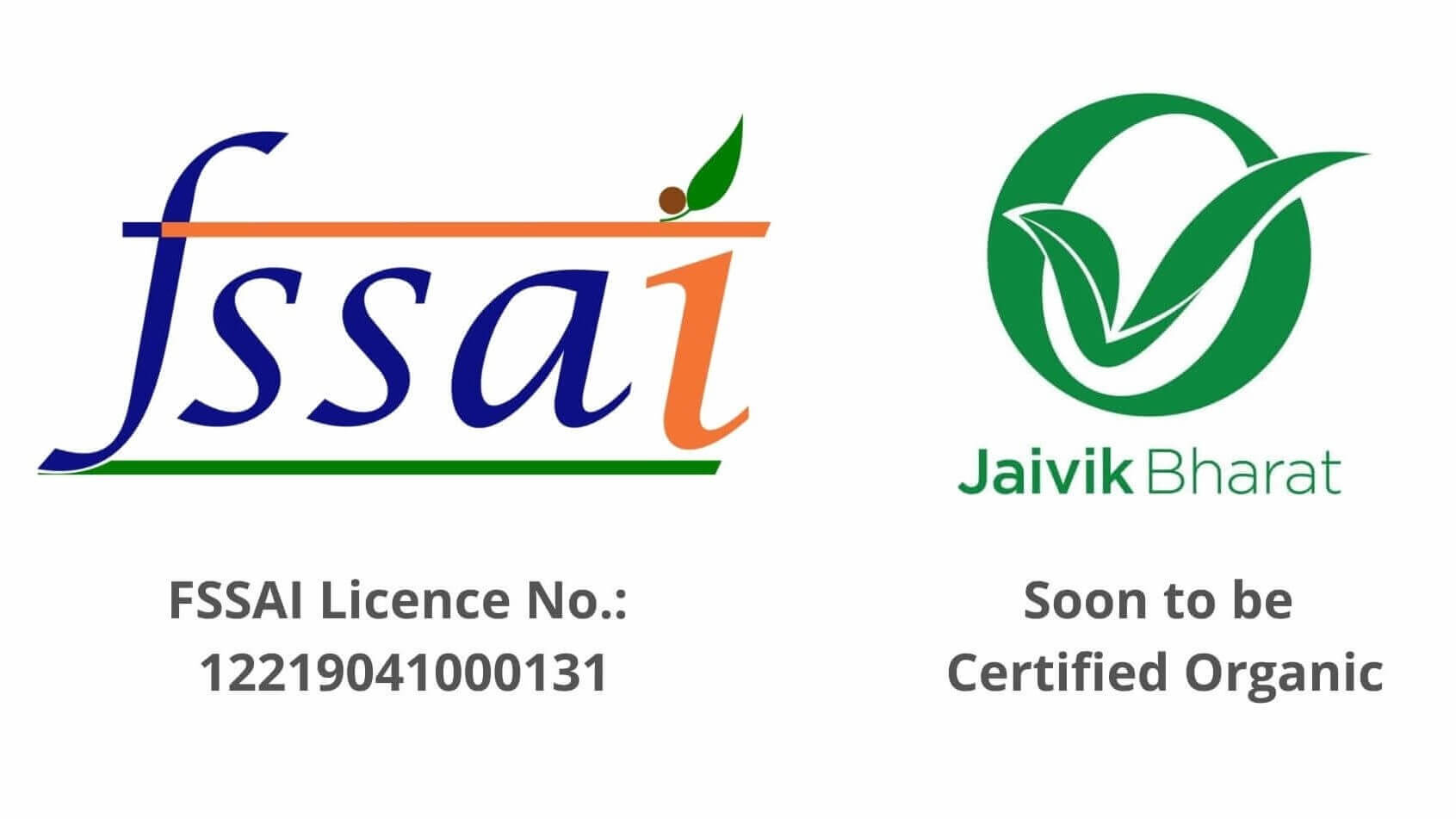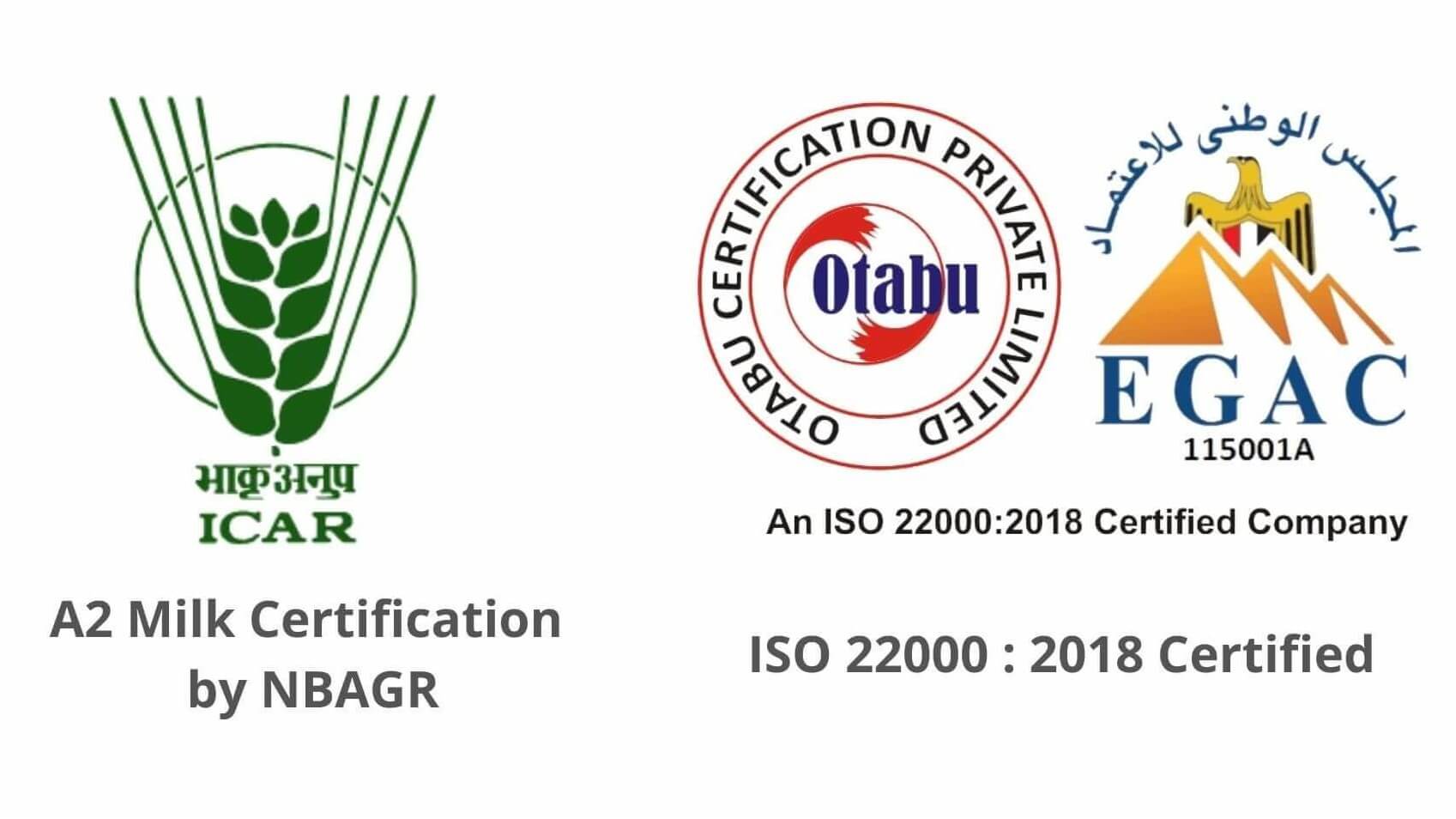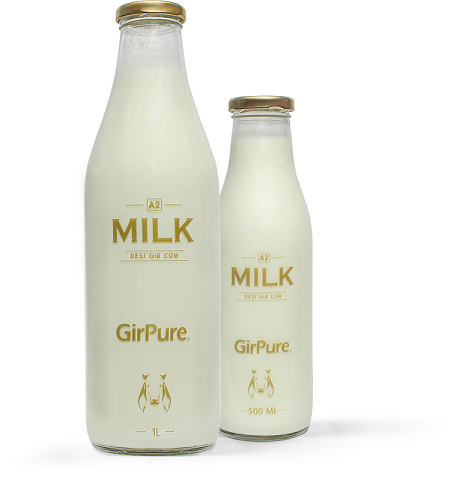 Full Fat Unpasteurized Gir Cow Milk
Produced by our native Gir Cows who feed on organic fodder, our milk reaches your house straight from our farms within hours of milking to ensure its freshness.
Our A2 milk is loved by people, because it's organically in-house produced, is high on nutrition, and is unbelievably fresh & pure.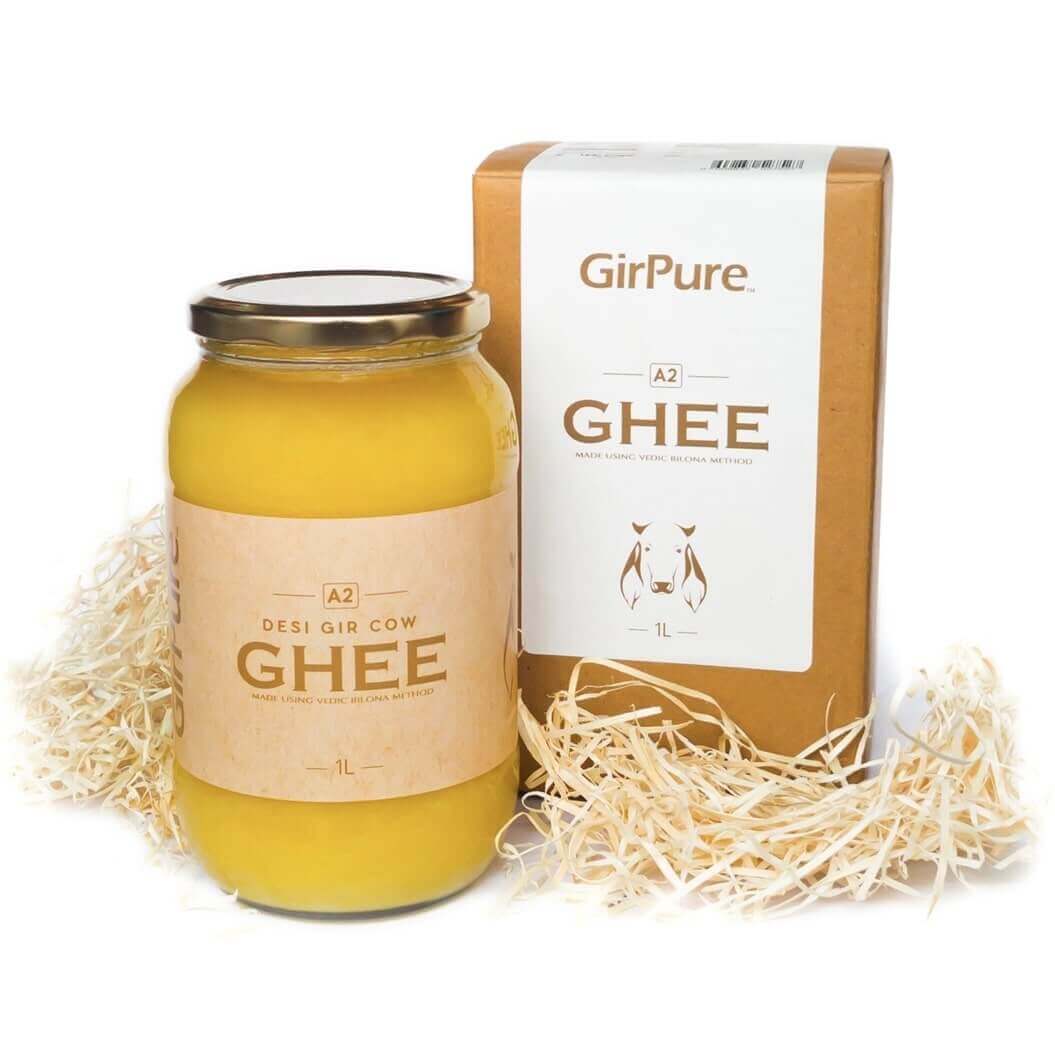 Made using Vedic Bilona Method
Pure nutritious ghee that is prepared out of A2 milk using the traditional Bilona Technique with wooden rai; that promotes and keeps all the nutrient value in the Ghee.
At Girpure, the milk is first converted into curd, then it is churned to form Butter & Buttermilk & then Butter is set to high temperatures to convert it into Vedic Ghee.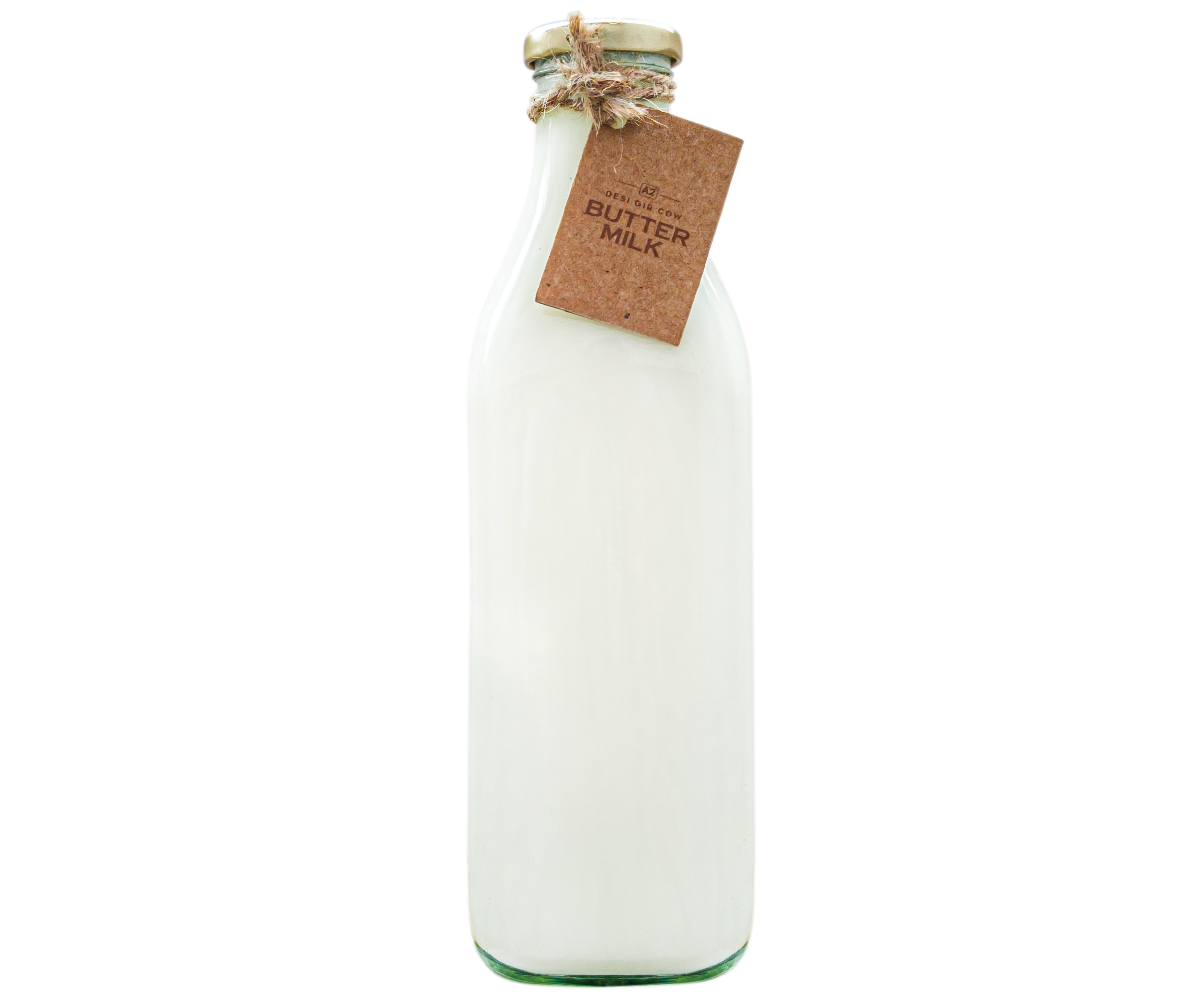 A2 Gir Cow Fresh Buttermilk
A rich tasting & refreshing nutritious drink left after churning butter out of curd made with our Gir Cow's A2 Mil; containing probiotic bacteria and is rich in vitamins and minerals composition having many benefits such as aiding in digestion & helping with irritable bowel syndrome, and have several other health benefits.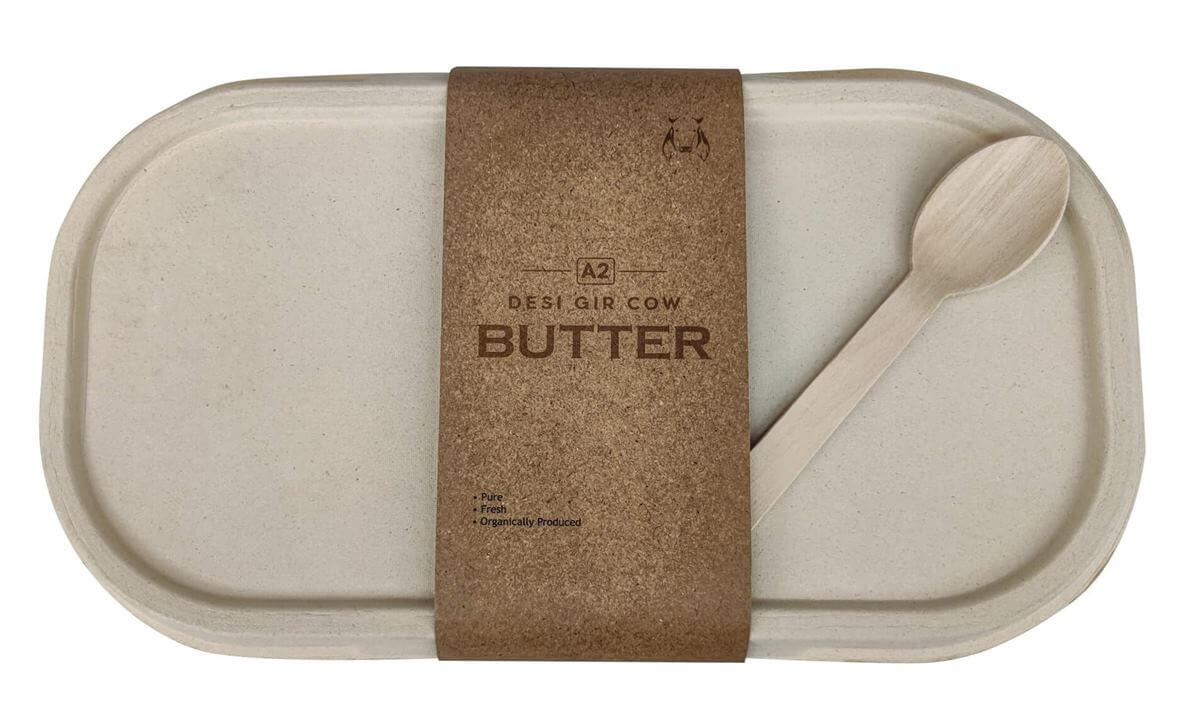 A semi-solid product produced by churning curd until the fat separates from the liquid (buttermilk), Butter is rich in 
nutrients
 and beneficial compounds like butyrate and conjugated linoleic acid; it has been linked to a reduced risk of obesity, diabetes, and 
heart
 problems.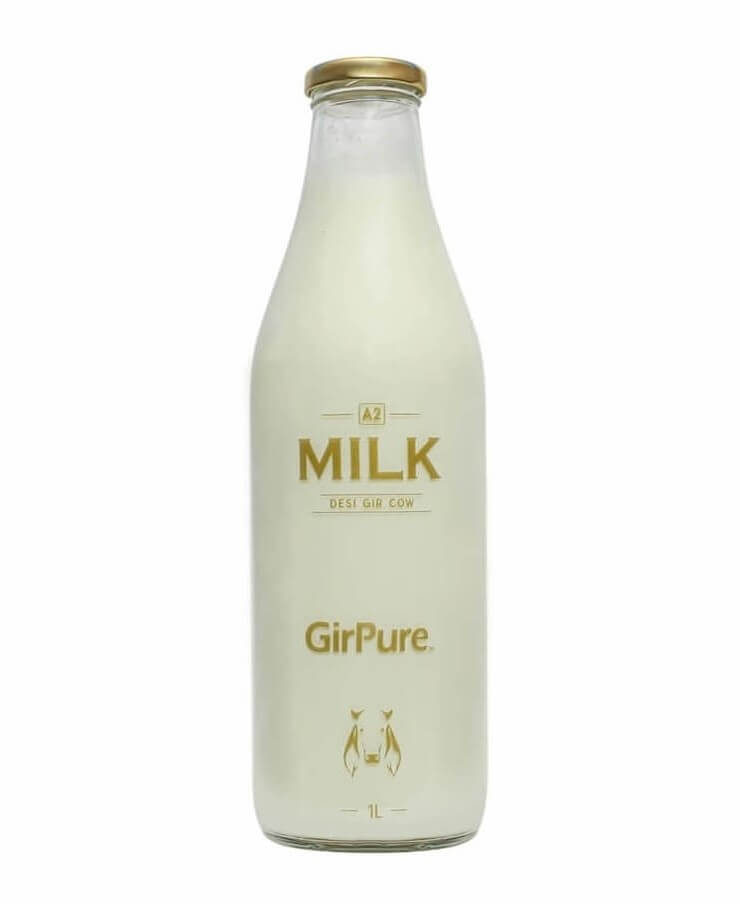 Full Fat Unpasteurized Gir Cow Milk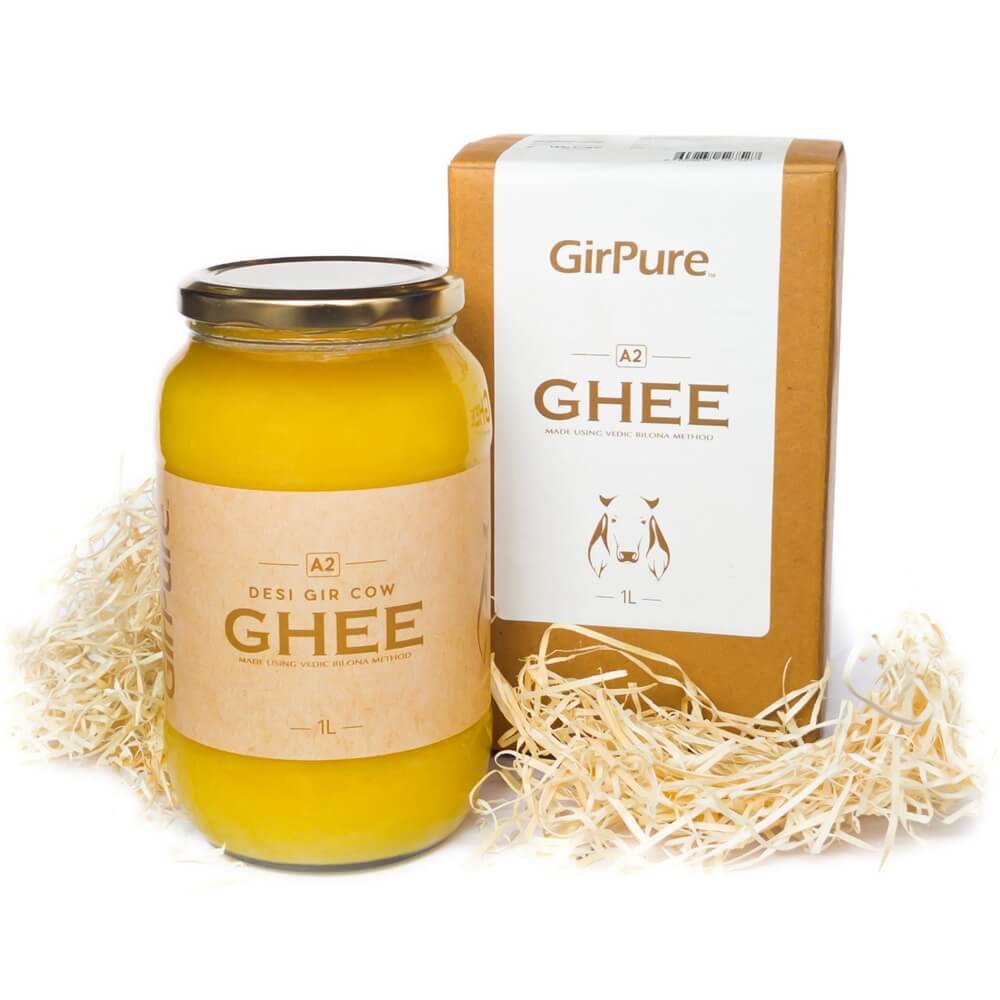 Made using Vedic Bilona Method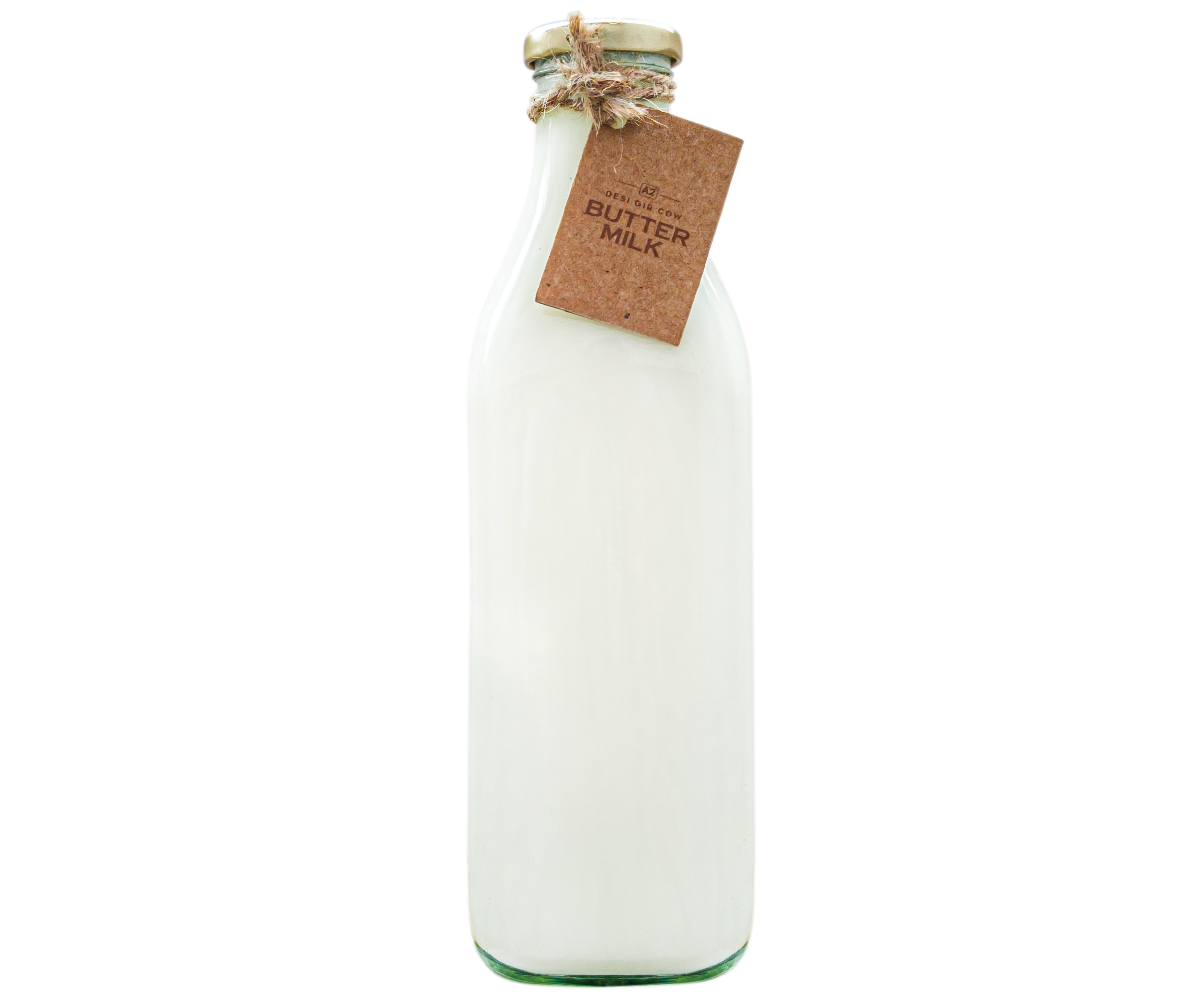 A2 Gir Cow Fresh Buttermilk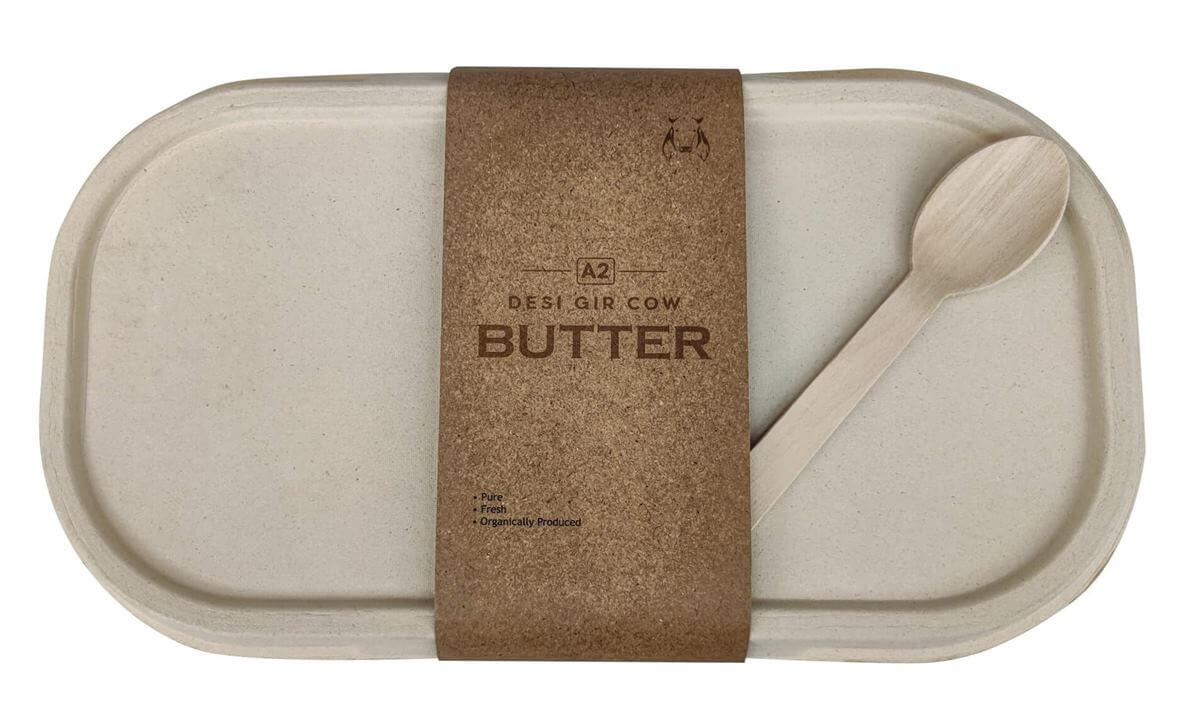 Welcome to the sheer lands of Girpure where technology joins hands with purity to ensure you receive the purest A2 milk packed with nutrition and natural goodness.
We have industry experts feeding our prodigious Gir Cattle and ensuring cattle's comfort and joy. Our glowing bunch of cattles produce supremely nutritional and high-quality milk.
RAJU LAL Gupta
05/10/2021
Have been using Girpure milk since more than a year. The taste, quality is excellent with super easy order system & responsive customer care executives. The pandemic has taught us to be more concerned about our diet menu and milk is certainly an essential part of our diet. Lucky me to agree on my son's recommendation to pay a trial to Girpure milk and we all our happy with our decision.
Best quality A2milk ,fresh,hygne,and better than others
Bhupendra Gurjar
01/09/2021
Very good A2 milk and on time delivery services from girpure
Quality of gir milk is very good and yummy in taste , hygienic ,fast and save delivery ✌️ .butter and bilona ghee are also in good quality as compared to others....✌️
Best Quality A2 milk in Jaipur. Fast service, On time deliveries. Humble staff.
Lyrical Status
16/08/2021
Best quality A2 milk and bilona ghee

Use of pesticides, chemical fertilizers, urea and other substances are strictly prohibited.

GirPure milk & other by-products are dispatched in hygienic glass bottles instead of PVC plastic polythenes.

To completely assure you about the authenticity of milk, we give you complete access to our dairy farms.

We use advance dairy technology ensuring 100% hygienic & pure milk with utmost quality.

Our cows are provided complete personal attention. We do not use any sort of supplements or any other techniques.

No middleman is involved in our process in order to ensure complete quality control over our products.