We at Girpure, always work hard to ensure that only best class natural A2 Milk, A2 Bilona Ghee & other By-products; from authentic Gir cow breed comes to you and your family in purest, natural and fresh form using every organic and natural way possible to us.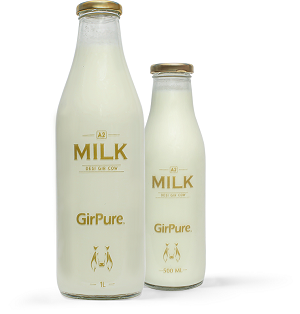 1L – ₹84/- | 500ML – ₹42/-
Nutritional Information 

per 100g (Approx.)

%Daily Value*
Energy
79.15kcl
Total Fat
4.99g
7.49%
Saturated Fat
3.04g
Sodium
43mg
1.89%
Total Carbohydrates
4.99g
1.66%
Sugar
4.75g
Protein
3.57g
7.14%
Vitamin A
120.31IU
2.41%
Calcium
120.1mg
12.01%
Min. Fat
4.5%
Min. SNF
8.5%
*Based on a 2000 calorie diet. Your daily values may be higher or lower based on your needs.
Improves digestion.

Boost children and infant mental and physical growth.

Promotes immunity, memory power and brain health.

Full of various Vitamins and Minerals like B2, B3, B6, B12, A, D, and others.

Great source of Omega 3 fatty acids.

Rich in magnesium, phosphorus, potassium, zinc.

Good for thyroid and helps prevent obesity.

Reduces the chances of breast and skin cancer.

Greatly reduce the chances of Peptic Ulcer.

Comparatively high levels of healthy fat that support cell structures.

Prevents heart diseases.

A2 milk prevents us form various diseases occurs as a result of drinking A1 milk such as type 1 diabetes, autism, cancer, etc.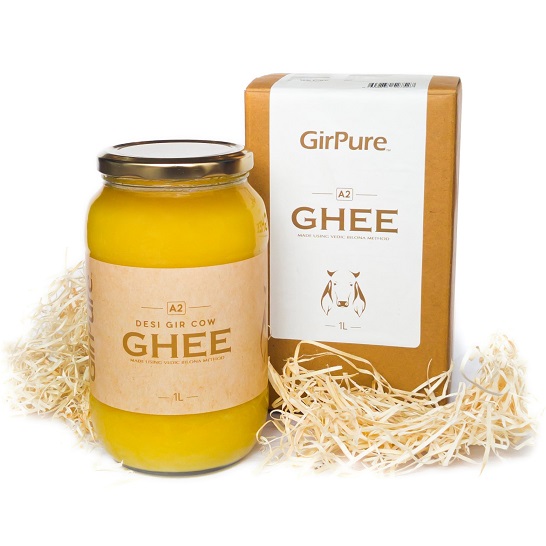 1L –  ₹2500/-    ₹2000/-
500ML –  ₹1300/-   ₹1050/-
Nutritional Information 

per 100g (Approx.)

Energy
895.75kcl
Total Fat
99.35g
Saturated Fat
66.87g
Monounsaturated Fat
27.11g
Polyunsaturated Fat
2.92g
Trans Fat
1.88g
Protein
0
Cholesterol
140.53 mg
Not a significant source of Iron, Calcium, Dietary Fibre, Sodium, Vitamin C & Sugars.
Contains conjugated linolenic acid which is helpful in losing weight.

Lactose intolerant can also have our desi vedic A2 Ghee.

Helps in normal delivery in women.

Rich in Vitamin A, D, K, E, Omega 3 and Omega 9 fatty acids.

Aids in strengthning immunity and heart functioning.

Enhances memory and mind-body balance.

Miraculous for skin and eyes.

Boost metabolism.

Reduces inflammation and joint pain.

Used in medicinal practice to help in constipation, ulcers, etc.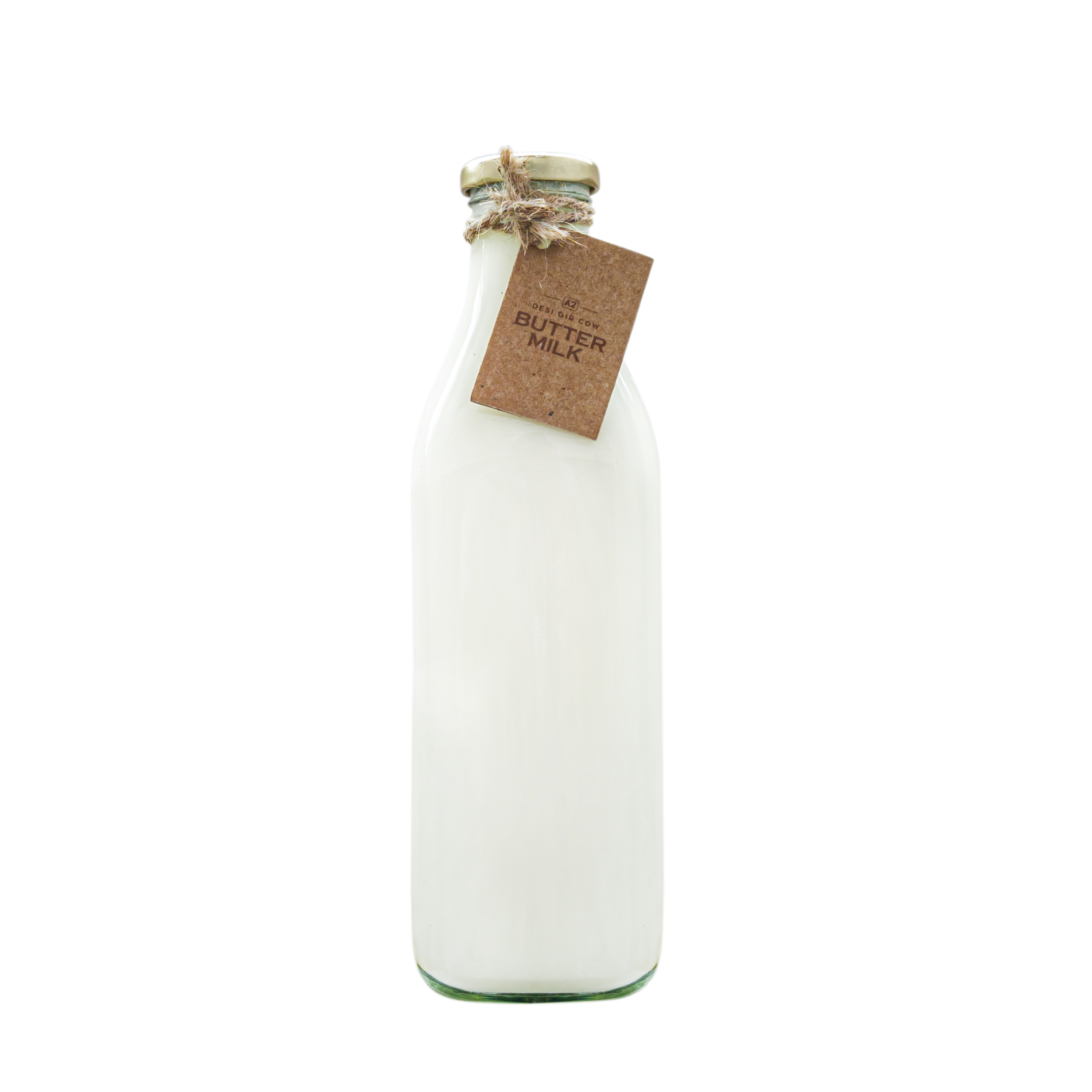 Nutritional Information 

per 100g (Approx.)

Energy
16.22kcl
Total Fat
807mg
Saturated Fat
451mg
Monounsaturated Fat
242mg
Polyunsaturated Fat
80mg
Trans Fat
0gm
Cholesterol
2.48mg
Protein
2.23gm
Calcium
112.27mg
No Additives & Preservative
No Added Flavours & Ingredients
Aids in digestion.

Support strong bones.

Controls stomach acidity.

Help lowering cholesterol levels.

Linked to lower blood pressure levels.

Contains near all essential macronutrients.

Have a cooling effect on digestive tract.

Great tool to battle dehydration.